WordPress SEO: Permalinks, como e porque utilizar?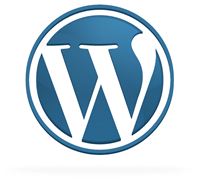 Tudo começa pelo fato do WordPress ser um dos CMS's mais utilizados no mundo e ele é largamente utilizado aqui no Brasil. O fato de ser um sistema pronto para uso é um ponto negativo pela necessidade de configuraçào ou inserção de novos códigos após sua instalação.
Mas essa regra de CMS's não vale muito bem para o WordPress. Ele é um sistema que já inclui algumas funcionalidades para facilitar e focar a indexação de páginas, o SEO. Ao longo desta série de artigos, vou abordar funcionalidades que acompanham o WordPress e outras que necessitam de inserção de código (html, php ou plugins prontos). Espero que gostem da série.
Permalinks, como e porque utilizar?
No SEO, uma das primeiras recomendações que faço aos sites que analiso ou otimizo é avaliar se há necessidade de reescrever as URLs disponibilizadas no site. Por exemplo, uma URL que não é muito interessante, seria a seguinte:
www.dominio.com/automovel.php?modelo=gol&combustivel=gasolina&ano=2007&marca=vw
Veja só a quantidade de parâmetros passados. Este uso de parâmetros excessivo pode causar problemas na indexação junto aos motores de busca. Chegamos a comentar aqui no Mestre SEO, em um dos primeiros artigos, a importância e como fazer URLs amigáveis. Se você não leu este artigo, vale apena ler.
Voltando ao WordPress, ele oferece "de fábrica", esta possibilidade de reescrever as URLs que ele disponibiliza. No caso, quando você acaba de instalá-lo, a URL será:
http://www.mestreseo.com.br?p=123
Pense aqui comigo, qual o valor semântico que esta URL apresenta? O parâmetro "p=123″ diz o quê? Para mim, nada. Para os buscadores, este parâmetro nada mais é que um número na URL. Simples assim.
Nossa intenção, na otimização de sites, é agregar valor semântico à URL, para que os buscadores interpretem o que encontrarem na URL como um dado importante, e não apenas um número.
Mas, como fazer isto para o WordPress então? Vamos lá:
1) Abra a interface de administração do seu WordPress (versào 2.5+)
2) Abra a opção "Settings" que se encontra à direita
3) Selecione no menu, a opção Permalinks
4) Agora o WordPress disponibiliza várias opções padrão de permalinks para você escolher:
– Padrão: http://www.mestreseo.com.br/?p=123
– Day and name: http://www.mestreseo.com.br/2008/05/09/sample-post/
– Month and name: http://www.mestreseo.com.br/2008/05/sample-post/
– Numérica: http://www.mestreseo.com.br/archives/123
– Custom Structure
Temos várias opções, mas qual escolher? Qual agrega o máximo de valor semântico? A resposta é a Custom Structure. Ela nos dá a possibilidade de reescrever a URL da forma que quisermos (ou quase). A minha sugestão é que você utilize algo do tipo "/categoria/nome-do-artigo", assim você mostra um conteúdo semântico muito relacionado ao conteúdo da página e que também seja único. Para fazer isto, insira o seguinte código:
/%category%/%postname%
Mas aí­ vem a pergunta, e se eu não quiser esta estrutura? Existe uma lista de parâmetros do WordPress que você pode utilizar, confira a lista aqui.
5) Depois de editar a sua estrutura, o passo mais importante é atualizar o seu arquivo .htaccess. Ele é o arquivo responsável pela reescrita da URL. Sugiro que você deixe ele com permissão de escrita (chmod 777), assim ao clicar no botão "Salvar Alterações" o WordPress irá atualizar o seu arquivo instantaneamente. Se você não puder atribuir a permissão de escrita não se preocupe. Ao clicar em "Salvar Alterações" o WordPress mostra uma caixa com o código que você deve colocar no seu arquivo .htacess. É só abrir o arquivo, editar e salvar.
Espero que tenham gostado desta dica de SEO para WordPress. Não deixe de acompanhar todos os nossos artigos de SEO e minha série de artigos de SEO para WordPress. Assine o nosso feed e receba todos os artigos rapidamente e de forma fácil.
via mestreseo.com.br